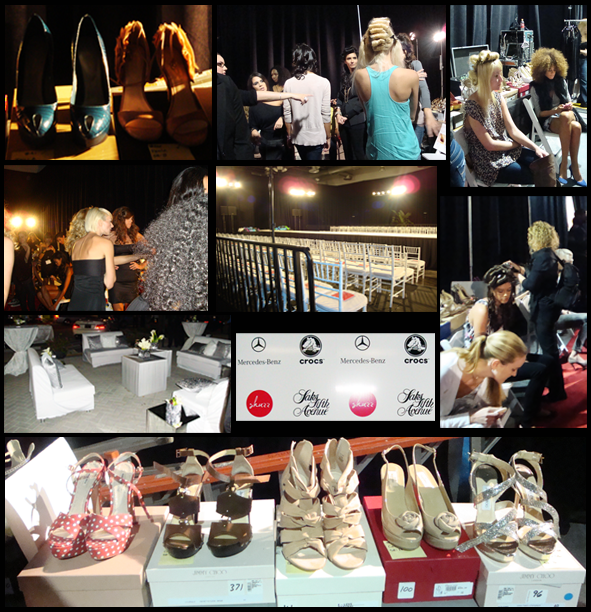 On Friday I had the honor of working back stage at the "All About Shoe" SHUZZ fashion show. This event benefited by SHUZZ Fund, which is a South Florida organization that provides shoes for impoverished children around the world. The fashion show took place at the Mercedes-Benz in Delray Beach and was sponsored by Saks Fifth Avenue of Boca Raton.
It was amazing. Everywhere I turned there were gorgeous shoes from some of my favorite designers. I will drop just some of the names: Christian Louboutin, Tory Burch, Prada, Giuseppe Zanotti, Sergio Rossi, YSL, Brian Atwood, Manola Blahnik, Miu Miu, Jimmy Choo, Valentino, Gucci and Stuart Weitzman.
I want to give my congrats to Global Fashion Agency. They did a beautiful job putting this event together. Kudos to the fantastic models, it was a blast. Check out more of the fun below!