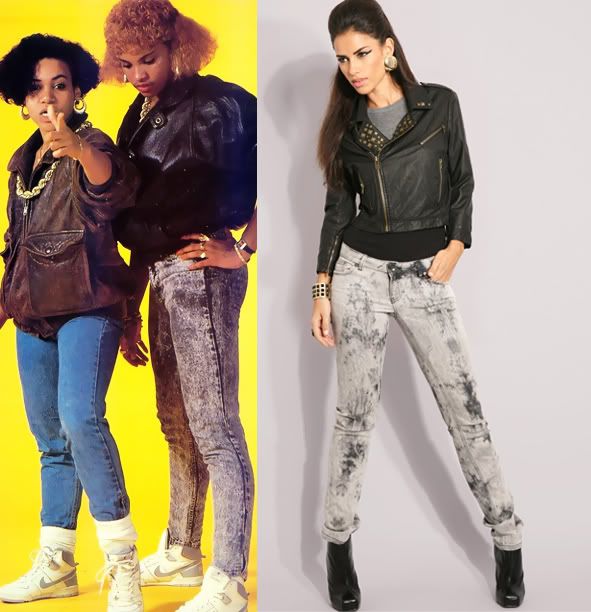 When Salt & Peppa came on the scene in 1985, they took the urban fashion world by storm. Whether it was their edgy haircuts or there "fresh" gear, hip hop fans couldn't wait to see what they came out with next. So we had to do a small tribute to the ladies of hip hop. These queens of rap are wearing acid & stone wash jeans with a leather jacket and rope chains. So lets make a 360° turn and rock this ASOS stone wash leggings, and leather jacket with with gold accents.
Below take a look at the Hellz Bellz stone wash & Joe's 29 leggings - black acid wash jeans!
Don't forget to listen to our LUVIN URBAN playlist which features Salt&Peppa "Push it".