Let's talk about the urban side of fashion. This is the type of fashion that we love because it expresses cultural freedoms and personality. The arrival of Hip Hop in the late 70's has influenced elements in fashion and has since then broken into two categories that we call Urban Chic and Street Wear. The recipe for these looks includes the silhouette, color, accessories and a vintage feel to the outfit.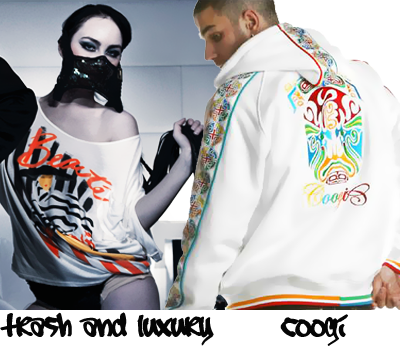 For those of you who does not remember... back in the day it was more about catching your eye than it was about matching. Think Fresh Prince of Bel Air where he would wear the checkered black and red pants with a lime green shirt. Instead we will refine it to a black checkered pant with a white tee, red hoodie and grey and green hightops.
So ladies, this month we will post urban wear that is stylish and chic...guys, we will show key pieces that can create the urban preppy look as well as the hot street gear!